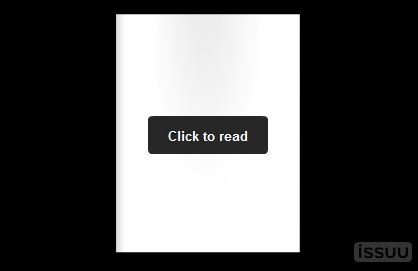 ---
Carolina Auto Auction Golfs For A Great Cause
Carolina Auto Auction hosted its 12th Annual Golf Tournament, raising over $15,000 for melanoma cancer research at The Winship Cancer Institute of Emory University. This is the first year Carolina has tied the event to charity, and the event grew to include the attendance of a number of celebrities, the largest sponsorship base they've ever had, and 110 golfers.
Consumers Want In-Vehicle Technology, But Willingness To Pay For It Varies, IHS Markit Says
New global survey investigates consumer preferences for new vehicle purchases; willingness to pay is limited to some telematics apps and creature comforts
SOUTHFIELD, Mich. – A new global survey on consumer preferences for automotive technology finds more consumers desire advanced technology in their next new vehicle. However, their willingness to pay for technology demonstrates a wide variety of viewpoints from consumers across leading global markets, says the survey from business information provider IHS Markit.
Cycle Trader Rolls Out Price Analysis Tool For Dealers
NORFOLK, VA – CycleTrader.com's new Price Analysis Tool will provide Dealers with a snapshot of current pricing in their local market and nationwide, the company announced. The tool is housed within Cycle Trader's Dealer Center.
Las Vegas Dealer To Partner With Marine One For Nonprime
Freedom EuroCycle Las Vegas is set to partner with nonprime lender Marine One Acceptance Corp. by mid-July, John Hollywood, the dealership's finance and business development manager stated.
Louisiana's 1st Choice Auto Auction Hosts Epic Summer Promotions
Louisiana - Louisiana's 1st Choice Auto Auction celebrated its 15th anniversary with style, hosting the most successful sale of the year, which included over 900 units, $25,000 in prizes and over 1000lbs of crawfish.
MetroGistics Hires Strohmeyer As Director Of Human Resources
St. Louis, MO – MetroGistics, a leading provider of automotive logistics services, has hired Lainey Strohmeyer, SPHR, SHRM-SCP, as director of human resources. With more than 12 years of experience in recruiting and human resources, she is certified as a Senior Professional in Human Resources by the HR Certification Institute, and as a Senior Certified Professional by the Society for Human Resource Management.
NASCAR Industry To Salute U.S. Military Units Independence Day Weekend
NASCAR Salutes Refreshed By Coca-Cola Continues At Daytona International Speedway With NASCAR XFINITY Series
DAYTONA BEACH, Fla. – As part of the continued efforts to show appreciation for the United States Armed Forces through NASCAR Salutes Refreshed by Coca-Cola, NASCAR XFINITY Series™ drivers will bear the names of active military units and installations on their race car windshields during Friday's Coca-Cola Firecracker 250 at Daytona International Speedway (7:30 p.m. ET on NBCSN, MRN and SiriusXM NASCAR Radio).
Recalls Put 'Sophia's Law' On Hold Until 2018
The new boater safety law called Sophia's Law has been delayed by a year due to recalls on battery-powered marine carbon monoxide detectors.
Irvine, CA – The American International Motorcycle Expo presented by Nationwide (AIMExpo) welcomes Suzuki back for its fifth-straight year at the Motorcycle Industry Council produced annual gathering of the powersports industry. As a founding OEM participant, Suzuki has successfully leveraged the show platform to launch new product while also hosting demo rides at AIMExpo Outdoors!. The show makes its highly anticipated move to the Greater Columbus Convention Center in Ohio this September.
Temporary Production Halt Of Windsor-Made Caravan Minivans For U.S.
Production for the United States of the Windsor-made Dodge Grand Caravan will temporarily halt in the fall over American government regulations, though the head of the affected union local says he is not yet worried about a plant slowdown.
Tucker Rocky Taps New Technology And Data Team To Lead Growth
Tucker Rocky recently announced the formation of a new Information Technology and Process Excellence Group. "Leveraging technology and data for competitive advantage while meeting the needs of our customers and vendors will drive growth and success," said Eric Cagle, president of Tucker Rocky/Biker's Choice.
XLerate's Charleston Auto Auction Expands Sales Team
Charleston, SC -- Charleston Auto Auction continues to grow and so does the sale team with a larger and even more dynamic sales team. Charleston Auto Auction is excited to announce additions and changes to the sales team.